Christiane Libor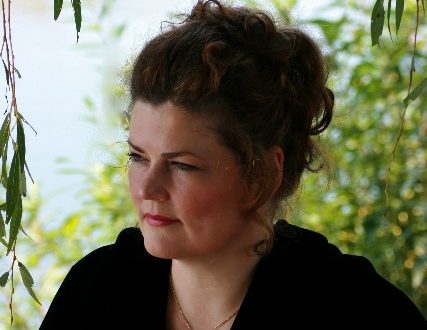 In Götterdämmerung, Schirmer pulled out all the stops for Siegfried's Funeral March, pulsing with rage as well as gravity, and an Immolation Scene, in which he accompanied the remarkable Brünnhilde, Christiane Libor, lyrical and radiant throughout, with a secure grasp of the music's ebb and flow. She had earlier sung an impassioned Sieglinde — whose final outpouring in Die Walküre crowns the orchestral postlude of Götterdämmerung — in equally shining voice, but it was her pianissimo singing as Brünnhilde that won her the unfettered admiration of the audience.
The Sunday Times, Hugh Canning
Hearing a great new voice for the first time, and watching an opera character leap to life, is the kind of experience fans cherish.  That's what awaited Seattle Opera audiences on Saturday night, when the massively talented German soprano Christiane Libor sang her American opera debut in the title role of Beethoven's only opera, "Fidelio."  What a voice!…Libor's gleaming, mighty soprano and passionate, no-holds-barred performance style made for a gripping evening.
Seattle Times, Melinda Bargreen
Discography
Christiane Libor was born in Berlin and studied at the 'Musikhochschule für Musik Hanns Eisler.'  She complemented her conservatory education training with Dietrich Fisher-Dieskau, Julia Varady, Hans Hotter, and Brigitte Fassbaender.
Ms. Libor has made great music together with many of the world's most respected conductors including Philippe Auguin, Philippe Jordan, Kurt Masur, Ingo Metzmacher, Marc Minkowski, Helmuth Rilling, Sebastian Weigle, Simone Young, and Jaap van Zweden.
Performances of the 2018-19 season include Fidelio conducted by Marc Minkowski at the Grand Théâtre de Luxembourg, Der fliegende Holländer with Oper Leipzig in a new production, and Die Walküre with Oper Frankfurt under the baton of Sebastian Weigle and in concert with the BBC Philharmonic conducted by Omer Meir Wellber.  In the past season, Christiane Libor bowed in Die Walküre conducted by Jaap van Zweden in a production directed by Vera Nemirova with the Salzburg Easter Festival on tour at the Beijing Poly Theatre, and she sang the three Brünnhildes in Der Ring des Nibelungen, in the span of just four days, at Oper Leipzig led by Ulf Schirmer.  In a role debut, the German soprano assayed Kundry in Parsifal for Oper Stuttgart in a production by Calixto Bieito conducted by Sylvain Cambreling.
Read More
Ms. Libor's operatic calendar has included the title role of Ariadne auf Naxos at Seattle Opera and Opera Stuttgart, Sieglinde and Brünnhilde in Der Ring des Nibelungen with Oper Leipzig, Fidelio in Dresden, and Senta in Der fliegende Holländer at the Washington National Opera.  She has sung Der fliegende Holländer at the Staatsoper Stuttgart, Götterdämmerung conducted by Marek Janowski in Tokyo and by Ulf Schirmer in Leipzig, and has bowed as Isabella in Wagner's Das Liebesverbotin Bayreuth and Leipzig.  Symphonic appearances have brought her to the Berlin Radio Symphony Orchestra for Shostakovitch's Fourteenth Symphony with Marek Janowski, to Auckland for Strauss' Vier Letzte Lieder with the New Zealand Symphony Orchestra conducted by Edo de Waart, and together with the Berliner Philharmoniker for Penderecki's Lukas Passion conducted Antoni Wit.
Ms. Libor gave her American operatic debut at Seattle Opera in 2012-13 in the title role of Beethoven's Fidelio.  Other highlights of the recent past include the title role of Janáček's Jenůfa for Innsbruck's Tiroler Landestheater, Das Liebesverbot in a concert version for Oper Frankfurt, highly acclaimed portrayals of the title role of Ariadne auf Naxos in Innsbruck, and both Elisabeth and Venus in Tannhäuser at the Grazer Oper.  She has performed Gutrune in Götterdämmerung under Philippe Jordan at the Paris Opera, Leonore in Fidelio at the Hamburgische Staatsoper, Berlin Staatsoper Unter den Linden, at the Semper Oper Dresden, and the Opernhaus Zürich, and the Marschallin in Der Rosenkavalier at the Staatsoper Hannover and the Staatstheater Nürnberg.  Additional opera performances include Die Fledermaus at the Semper Oper Dresden, Der Freischütz at the Komische Oper Berlin, and Dialogues des Carmélites at the Hamburgische Staatsoper.  As Resident Artist of the Bard Festival in 2010, Ms. Libor joined Leon Botstein and the American Symphony Orchestra for numerous programs including Berg's Altenberg Lieder, Schmidt's Das Buch Mit Sieben Siegeln, and Hindemith's Sancta Susanna.
Since 2011, Christiane Libor has held a professorship at the University of Music Karlsruhe, Germany.
Contact
Management (The Americas & Sundries)
Bill Palant, Étude Arts
Ansonia Station,Post Office Box 230132
New York, New York 10023
Tel: 929.777.0775
Email: bp@etudearts.com