Peter Kálmán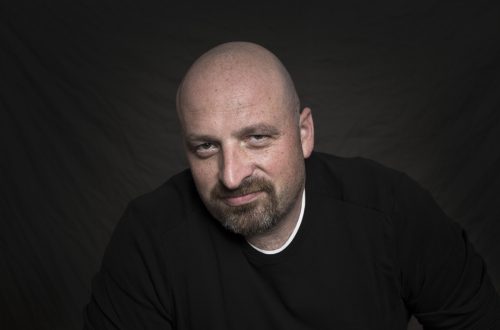 Peter Kalman's Alberich brings to mind Gustav Neidlinger, who owned the role in the '60s and '70s; Kalman's sneering tone is just as expressive.
ClassicsToday, Robert Levine
The singer in the role of Alberich in particular gives vocal shine to this performance with his enormous expression. Peter Kálmán justly earns thunderous acclamations at the end; his acting alone is tremendously gripping, and in his singing he displays many nuances of this character that is one of the most colourful in the Ring. From Alberich's foolish infatuation with the Rhinemaidens in the beginning to his arrogant pride in the Nibelheim scene and the bitter hatred as he utters his curse, which greatly influences the development of the tetralogy, Kálmán is capable to show it all.
Bachtrack, Christoph Wurzel
Peter Kálmán trouve dans le personnage de Don Magnifico un rôle à sa mesure, lui permettant d'exploiter ses talents tant scéniques que vocaux. La tessiture tendue de la partition semble ne lui poser aucune difficulté, la voix étant toujours aussi pleine, projetée, éclatante. Plus encore, elle devient un outil comique privilégié, notamment avec l'usage de la voix de tête, provoquant inévitablement le rire du public.
OperaForum, Claire-Marie Caussin
Wer bei Peter Kálmán nicht gesehen hat, wie sich Augen weiten, der Unterkiefer nach unten klappt und die Sinne verliert, der weiß nicht, was liebeskrank heißt. Dem Ungarn gelingt eine Gratwanderung zwischen Karikatur und Tragikomödie, die auch noch ausnehmend gut gesungen ist: Keine Verzierung ist trotz wuchtigem Material angetäuscht. So klingen Rossini-Bässe.
Opernwelt, Markus Thiel
A broad range of repertoire on leading international stages distinguishes Peter Kálmán as one of the most dynamic bass-baritones before the public today. Highly regarded for his engaging character portrayals in the Italian "Buffo" tradition, he is no less accomplished in the dramatic roles of Bartók, Strauss, and Wagner.  Collaborations have yielded performances with many of the world's most prestigious conductors including Christoph von Dohnányi, Ádám Fischer, Valery Gergiev, Nello Santi, Stefan Soltész, Franz Welser-Möst, and Jaap van Zweden.
During the 2018-19 season, the native of Budapest, Hungary bows at the Edinburgh International Festival as Doctor Bartolo in Il barbiere di Siviglia, in a new production by Laurent Pelly of Donizetti's Le convenienze ed inconvenienze teatrali at the Grand Théâtre du Genève, and in a new production of Ariodante at the Opéra Monte-Carlo – with his frequent collaborator Cecilia Bartoli in the title role – directed by Christoph Loy and led by Gianluca Capuano. Performances given at Budapest's Palace of Arts (MÜPA) include the roles of Dr. Pangloss in Bernstein's Candide and Alberich in Der Ring des Nibelungen conducted by Ádám Fischer and at the Hungarian State Opera Peter Kálmán bows in the title role of Gianni Schicchi and as Don Alfonso in Così fan tutte.
Read More
Last season Peter Kálmán garnered critical acclaim for his performances at the Salzburg Whitsun Festival as Mustafà in a new production of L'Italiana in Algeri directed by Moshe Leiser and Patrice Caurier under the baton of Jean-Christophe Spinosi.  He assayed Don Magnifico in concert performances of La cenerentola at the Théâtre des Champs-Élysées conducted by Enrique Mazzola and his celebrated Doctor Bartolo was brought to life in a new production of Il barbiere di Siviglia directed by Laurent Pelly and led by Jérémie Rhorer, premiering first at the Théâtre des Champs-Élysées and later touring to the Opéra de Marseilles and Les Théâtres de la Ville de Luxembourg.
Highlights of the recent past include performances of Alberich in Das Rheingold conducted by Ádám Fischer in Budapest and in Götterdämmerung with Jaap van Zweden and the Hong Kong Philharmonic; the role of Oroveso in a production of Norma, alongside Cecilia Bartoli, at the Opernhaus Zürich, Opéra de Monte-Carlo, Edinburgh International Festival, and Festspielhaus Baden-Baden; and a new Peter Stein production of Schubert's Fierrabras under the baton of Ingo Metzmacher at the Salzburg Festspiele.
At the Hungarian State Opera, where Peter Kálmán is a regular guest, he has performed Don Alfonso in Così fan tutte, Nick Shadow in The Rake's Progress, Dulcamara in L'elisir d'amore, Herr von Faninal in Der Rosenkavalier, Sixtus Beckmesser in Die Meistersinger von Nürnberg, and the title roles of Don Pasquale and Gianni Schicchi.
Additional credits that further illustrate Peter Kálmán's artistic versatility include Rossini's Otello at the Opernhaus Zürich, La cenerentola at Bergen Nasjonale Opera, and Le Comte Ory at the Theater an der Wien; Handel's Semele at the Salzburg Whitsun Festival; and staged presentations of Le Nozze di Figaro under the batons of Paul McCreesh at Vlaamse Opera, at Theater an der Wien with Marc Minkowski, and in concert under the direction of the late Nikolaus Harnoncourt in Vienna.
Video
Il barbiere di Siviglia: Théâtre des Champs-Elysées
Video
Das Rheingold: Müpa Budapest
Video
Gianni Schicchi: Opera Festival Miskolc
Contact
General Management
Bill Palant, Étude Arts
Ansonia Station,Post Office Box 230132
New York, New York 10023
Tel: 929.777.0775
Email: bp@etudearts.com