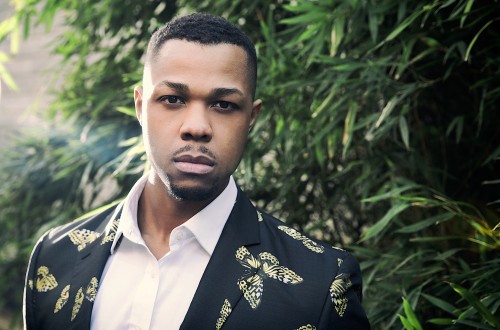 Le public ne sait pas s'il doit être davantage impressionné en tant qu'auditeur ou spectateur devant la prestation d'exception offerte par Davone Tines : par l'intensité du jeu d'acteur (véritable chaman en transe, transpirant, les yeux exorbités) ou bien par la maîtrise du chanteur qui connaît, comme s'il s'agissait d'un grand opus du répertoire, cette œuvre qu'il a créée à Amsterdam en mars 2016, puis repris en avril 2017 à l'Opéra national de Finlande (la production étant également appelée à se rendre à Madrid et Toronto). La partition déploie ainsi de belles mélodies et l'interprétation est entière. Même la constante surarticulation de Davone Tines passe pour de l'application et de l'incarnation, rendant limpide la prononciation de ce fascinant texte traduit par Ezra Pound et Ernest Fenollosa, tout en campant un personnage hypnotique.

Charles Arden, Olyrix
Tines is an exceptional, gifted singer. At many points in "Were You There" he had, and needed, no accompaniment. But to categorize him as solely a singer would be a great injustice. "Were You There" is not a concert. It's a lament, a memorial and a catharsis. It's a calm, measured shaking of the audience's shoulders..

Celina Colby, Bay State Banner
Discography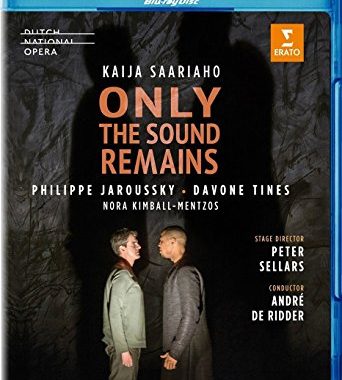 "In a just world, one in which fame was proportionate to talent, Davóne Tines would be as big a name as Kanye West" proclaimed KQED following recent concerts given with the San Francisco Symphony. Breakout performances were given on both sides of the Atlantic in 2015-16 when Davóne Tines made a Dutch National Opera debut starring opposite French countertenor Philippe Jaroussky in the premiere of Kaija Saariaho's Only the Sound Remains directed by Peter Sellars; the bass-baritone was exalted by The Los Angeles Times as "the find of the season," for performances of works by Caroline Shaw and Kaija Saariaho with the Calder Quartet and with members of ICE at the Ojai Music Festival.
Performances of 2017-18 include a San Francisco Opera debut in the world premiere of Girls of the Golden West by John Adams and Peter Sellars, a debut at the Opéra national de Paris in Kaija Saariaho's Only the Sound Remains directed by Peter Sellars, and a debut at the Brooklyn Academy of Music in the role he originated in a production of Matthew Aucoin's Crossing directed by multi Tony Award-winning director Diane Paulus. Davóne Tines appears in Handel's rarely staged serenata, Aci, Galatea, e Polifemo at National Sawdust in a new production by Christopher Alden that examines parallels between an 18th century telling of Ovid's mythological tale and our own contemporary aesthetic driven by power, class, race, and the cruelty of thwarted desire.  Other appearances of the season include a debut at the Baltic Sea Festival in Stravinsky's Oedipus Rex conducted by Esa-Pekka Salonen, Schumann's Das Paradies und die Peri under the baton of Gustavo Dudamel with the Los Angeles Philharmonic in a fully-staged production by Peter Sellars, and Beethoven's Ninth Symphony with Gustavo Dudamel with the Los Angeles Philharmonic with performances in Los Angeles and on tour in New York, Washington, D.C., Paris, and London.
Read Morehide
Highlights of the past season include John Adams' El Niño under the composer's baton with the London Symphony Orchestra in London and in Paris as well as with Grant Gershon conducting the Los Angeles Philharmonic, Bruckner's Te Deum with Christopher Warren-Green and the Charlotte Symphony, Kaija Saariaho's True Fire with the Orchestre national de France, and a program exposing the Music of Resistance by George Crumb, Julius Eastman, Dmitri Shostakovich, and Caroline Shaw with conductor Christian Reif leading members of the San Francisco Symphony at SoundBox. On the opera stage, Davóne Tines made debuts at Lisbon's Teatro Nacional de São Carlos in a new production of Oedipus Rex led by Leo Hussain and at the Finnish National Opera in Only the Sound Remains directed by Peter Sellars. National Sawdust brought to the stage Requiem for: A Tuesday, a ceremony of music and dance created and administered by Davóne Tines with his collaborator, Helga Davis, during which the audience was invited to witness and face collective and individual engagements of mortality and fear in the context of racialized police brutality.
Mr. Tines performed with the Boston Pops in Symphony Hall and at Tanglewood where he was a Tanglewood Music Center Fellow. He has given performances of La bohème at the Royal Opera House Oman as well as La fanciulla del West and Otello all under the baton of Lorin Maazel. He was graduated from Harvard University and received a Master of Music degree from The Juilliard School.
Video
True Fire: Festival Présences 2017, Orchestre Nationale de France
Video
Only the Sound Remains trailer: Opéra national de Paris
Contact
General Management
Bill Palant, Étude Arts
Ansonia Station,Post Office Box 230132
New York, New York 10023
Tel: 929.777.0775
Email: bp@etudearts.com