Bastian Thomas Kohl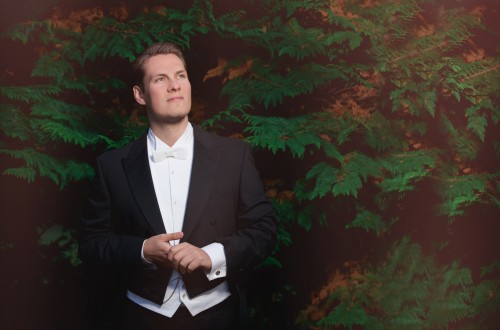 Der großgewachsene junge deutsche Bass, Bastian Thomas Kohl, orgelte bei seinem Debüt, im "Großen Saal des Wiener Musikvereins", mit mächtiger Stimme vor ausverkauftem Publikum die Partie des Samuel ohne Fehl und Tadel. Begleitet wird er hierbei vom "Concentus Musicus" unter der Leitung von Stardirigent Maestro Nikolaus Harnoncourt. Stehende Ovationen der 2000 Zuschauer!"

["The tall young German bass , Bastian Thomas Kohl , roared out his debut at the "Great Hall of the Vienna Musikverein," with a mighty voice he flawlessly performed the role of Samuel . Before a packed audience, the " Concentus Musicus " led by star conductor Maestro Nikolaus Harnoncourt, earned a standing ovation of 2,000 people !"]

Wiener Zeitung, Rainer Elster
Nicht weniger eindrucksvol in ihren stimmlichen Qualitäten zeigen sich BastianThomas Kohl als Papst Leo III.

[No less impressive in vocal quality was Bastian Thomas Kohl as Pope Leo III.]

Bündner Tagblatt, Christian Albrecht
The young German bass, Bastian Thomas Kohl, began his musical career at the age of four and received his formal training at the Hochschule für Musik und Theater Felix Mendelssohn Bartholdy in Leipzig and in Vienna at the Universität für Musik und darstellende Kunst.
His international career commenced at the age of nineteen as a member of the Opernchor Leipzig appearing frequently with Gewandhausorchester under the direction of Riccardo Chailly. With Maestro Chailly, he has given performances in Lucerne, Vienna, Leipzig, Dresden, Rotterdam, Luxembourg, and Munich.
Appearances of the 2017-18 season include a role debut as Osmin in Die Entführung aus dem Serail under the auspices of the Opéra-Théâtre de Clermont-Ferrand with additional tour performances in Avignon, Massy, Reims, and Rouen, a production of Schrecker's Die Gezeichneten at Theater St.Gallen, and concert presentations of Anton Rubinstein's oratorio, Moses, with Mikhail Jurowski conducting the Polish Sinfonia Iuventus Orchestra.
Read More
In the past year, Mr. Kohl joined Fabio Luisi at the Festival Della Valle Itria for performances of Meyerbeer's Margherita d'Anjou, bowed as Sarastro in Die Zauberflöte at the Teatro della Fortuna and at the Teatro Ventidio Basso, and gave performances of Stravinsky's Pulcinella at the Grand Théâtre de Genève. Having been a member of the International Opera Studio of the Opernhaus Zürich from 2014 to 2017, the bass was heard in productions of Lohengrin, Robin Hood, Die Gänsemagd, Fidelio, Fälle, Elektra, Die Zauberflöte, and Pikovaya Dama. A highlight of the artist's concert schedule has been his debut at the Wiener Musikverein in performances of Handel's Saul with Nikolaus Harnoncourt and Concentus Musicus Wien.
Beyond his diverse range of operatic roles, the young bass is establishing a vibrant concert and recital profile in Austria, Germany, and Switzerland. On the concert stage, Mr. Kohl has been heard at the International Meistersinger Akademie in Neumarkt and in collaborations with the Bayrischer Rundfunk, Nürnberger Symphoniker, and Orchestre de la Suisse Romande.
Contact
General Management
Bill Palant, Étude Arts
Ansonia Station,Post Office Box 230132
New York, New York 10023
Tel: 929.777.0775
Email: bp@etudearts.com